Sorry for not posting the last few days. Long weekends maketh a person lazy. hehe! Hope eveyrone had a wonderful time recharging the last couple of days.
I Came, I Saw, I (almost) Conquered- part 2
I Came, I Saw, I (almost) Conquered- part 1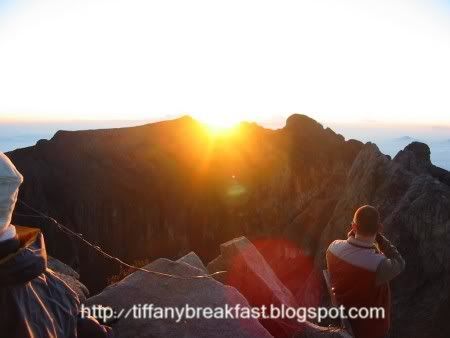 The beautiful sunrise which I missed.....
Without me to slow down the pace, hubby amazed the guide and overtook about 70% of the other climbers to reach the summit before surmise. He took pictures of dawn breaking over the mountain for me.....
Descending from the summit. Don't you think it looks very 'futuristic' and 'moon-like'?
We started climbing down after 7am. In daylight, I could see properly how the top of the mountain looks like and what I was doing at 3am in the morning. Laban Rata seemed so, very, very far away.
The thought of a warm breakfast was very, very appealing though. With the help of the guide, we were back to Laban Rata by 9am. The hall was already humming with activites and climbers having a toast with each other. I was still feeling every sore with myself for not pushing myself during the final stretch to reach the summit though hubby kept comforting me.
Anyway, there was no time for self pity because we were setting off an hour later for the descent- which meant at least another 6 hours of walking.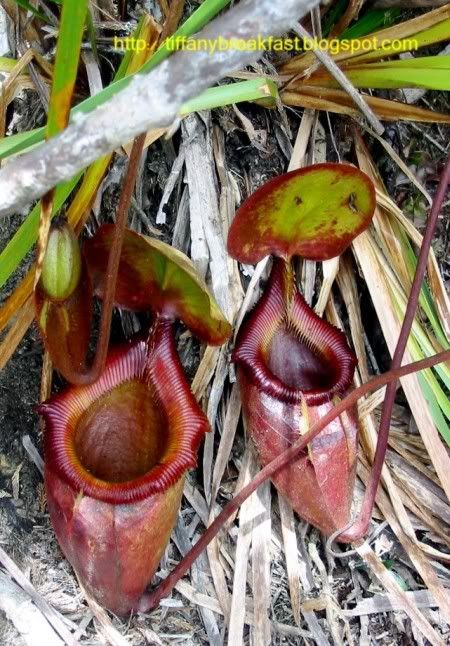 The climb down was rather uneventful except for the fact that hubby was amazed at the way I just kept going, almost non-stop. I told that if I stopped any longer than necessary, I'll never make it down. My jelly legs were really very wobbly by then and every muscle was hurting, some in places that I didn't even know I had muscles in.
But we saw some beautiful flowers along the way, including the second largest pitcher plant.
We finally reached Kinabalu Park's HQ by 4pm where we would be staying for another night. I was wincing with pain with every step I took and "walking" like a crab as someone said. Early night that night.....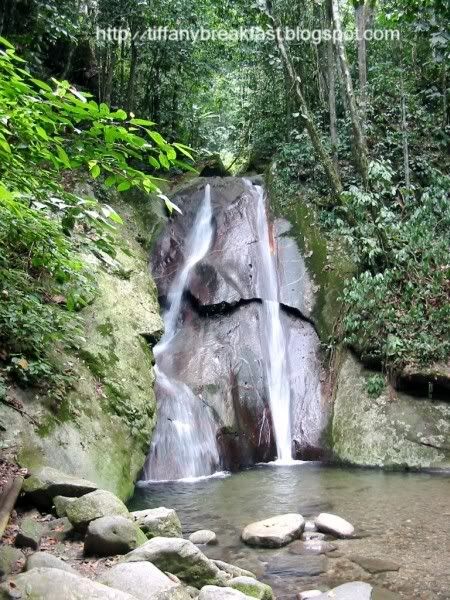 The next day, we checked out and went to Poring HotSprings, which is also within Kinabalu Park. This place supposedly has hot sulphur springs that's good for soaking aching legs, and surprise, surprise more walks... hahaha!
We only went to the nearest waterfall, which is a very small one and because of the lack of rain, the waterfall was more like a waterwhimper. Lots of butterflies though.
The canopy walkway was supposed to be the highest in Malaysia but with my wobbly legs, I thought it best not to do it lest I fall off the walkway with my crab walk. Hahaha!
NO MORE long walks!!!
We booked a private room with jacuzzi. The facilities in it were a little err.. lacking. The toilet door was falling off. There was no toilet paper. The floor was a little flooded. There were cobwebs in the ceiling. I shan't go on. BUT, the place was spacious and for RM$20, I supposed we can't complain much.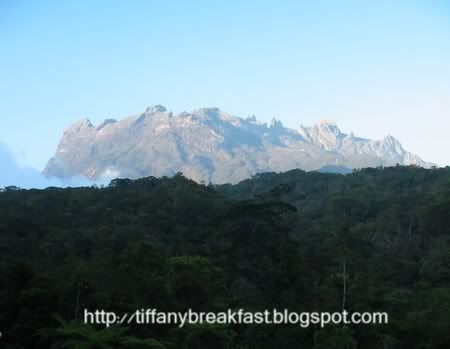 A last view of KK
We were back by 5pm in KK to spend our last night there.
The next day, we were at a lost as to what to do. Our flight wasn't till 9pm at night and there REALLY isn't anything to do in KK itself. Then we spotted these brochures about island hopping. A day on the beach sounds good to us.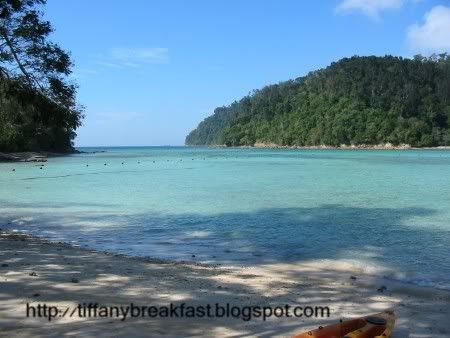 And we did not regret it. The water was crystal clear and you can do snorkelling, with lots of fishes to look at. We were told it was even better in the morning. Still, with 3 islands to choose from, there was plenty of space for everyone.... If anyone of you are thinking of going, I would strongly advise to spend the whole day here and either just hop from island to island or laze on one island.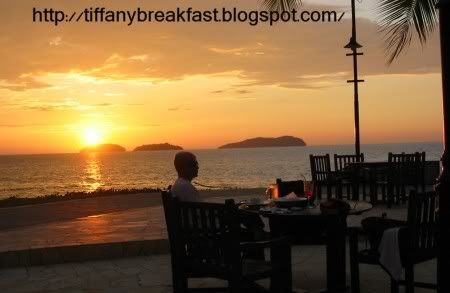 The last boat back to the mainland was at 5pm, with another 2 hours to go, we decided to chill out and a have a drink at the 5 star resort hotel- Nexus Sutera Harbour..
Ahhh... it was a perfect end to a wonderful, memorable, if aching holiday.. Now, if only there was a hunky, young masseur around.
Would we go back to Sabah again? Yes, for the wild life and nature and diving (hubby's interest). To climb Mt Kinabalu again- probably not...
My only regret, as I've said, was not reaching the summit. I wanted to blame this on my age but there were many others, who were obviously older than me, who made it that I can't use this excuse.
So I think I'll blame it on my physical disadvantage- my short legs!
Hahaha!!
Hubby looking longingly at the mountain. One more time?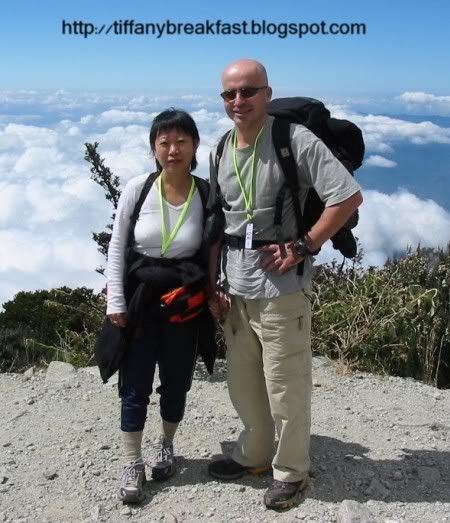 Me looking very much like a 'pau' and totally unglam whereas hubby was ultra cool. Sigh.. it's so unfair.